We're on a mission to create soap solutions that protect and care for our Earth's oceans, reefs and waterways for future generations.
Our story
It all started with a realisation that laundry liquid remained a wall of big single use plastic bottles in the supermarket aisle.
We wanted to change this so we asked ourselves a challenging question:

"Could we create a laundry liquid with no single use plastic, that reduced the negative environmental impact of the needless transportation of water, BUT that cleaned as well as or better than the best mainstream brands, IN cold water?"

Long and difficult question? Yes.
Impossible? No.
Our Solution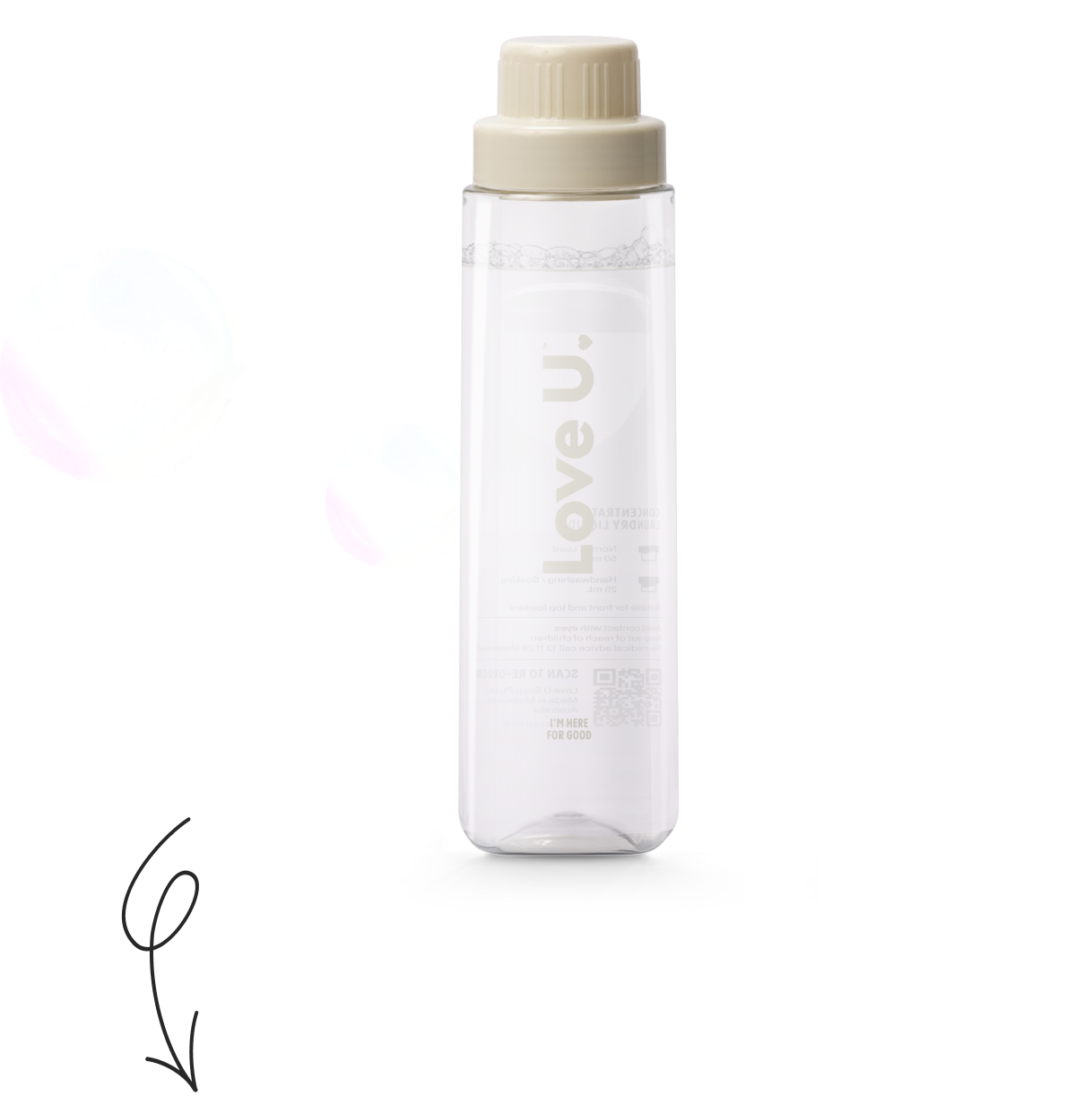 Hereforgood Reusable Bottles
I'm made from at least 30% recycled plastic and to show some extra love, we collect more plastic from the ocean than is used manufacturing our bottles, making us plastic negative.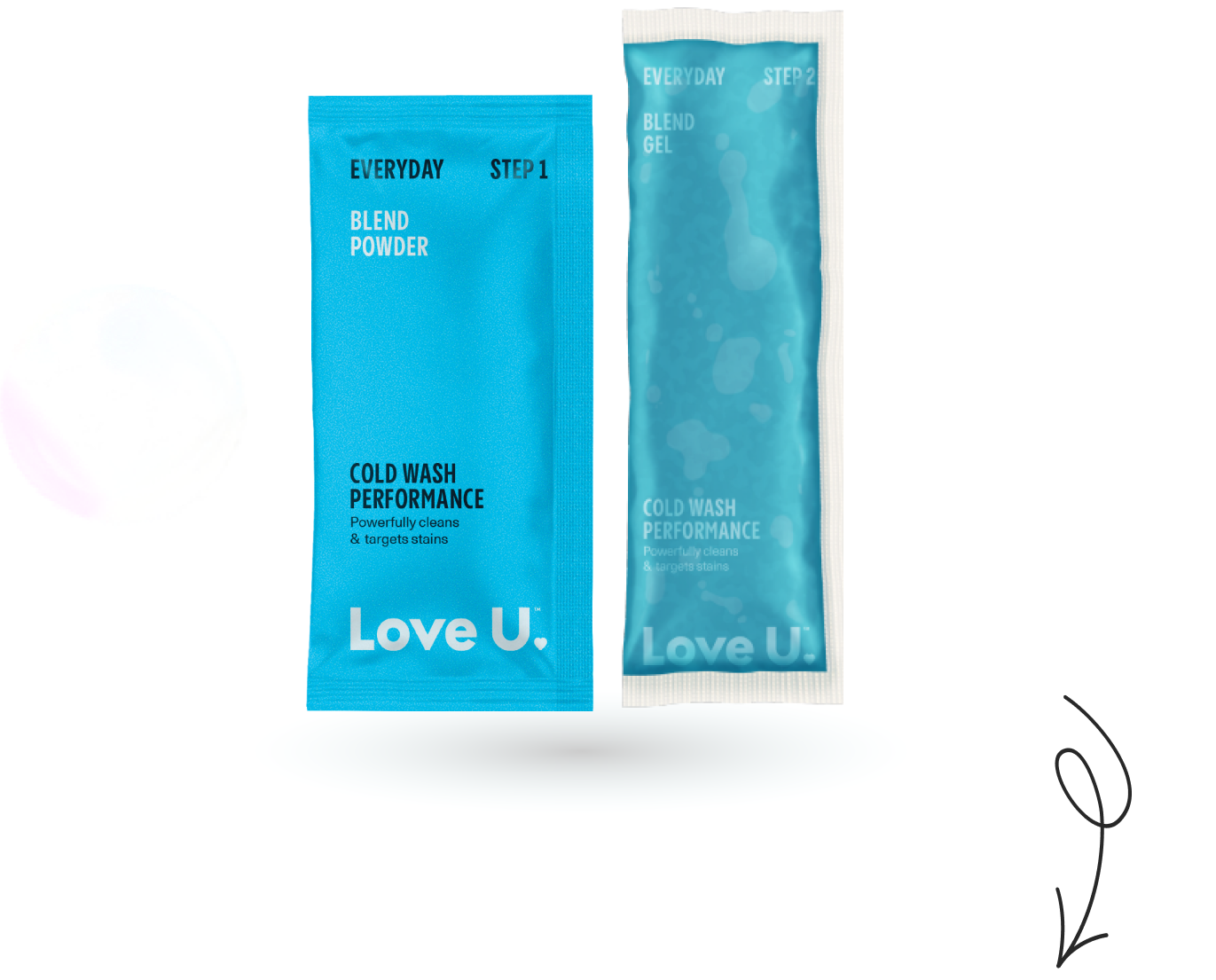 100% Home Compostable Sachets
I'm made from 100% Home Compostable materials meaning you can dispose of me feeling good
Delivered directly to you door in sustainable packaging, blend at home cleaning products that don't cost the Earth.
Small changes can make an enormous impact. We'd Love U to join us and make a sustainable swap to blend at home laundry liquid today.
Discover sustainable performance without compromise and share the Love.
The Love U Team
Track Your Impact
Laundry loads powered by Love U Soap ❤
100,087
Resulting in a total saving of: